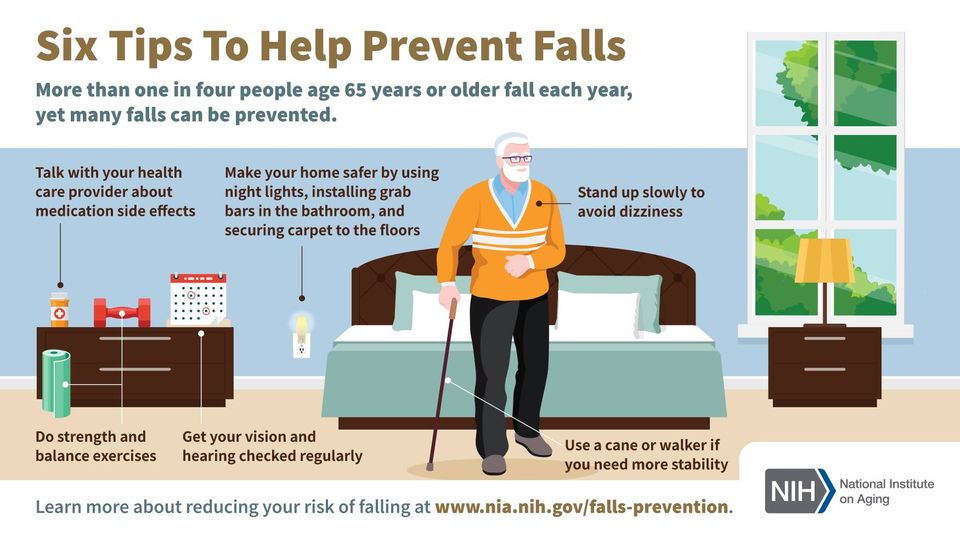 The risk of falling increases with age, and more than one in four people age 65 years or older fall each year. Falls can be especially dangerous for older adults, often causing fractures, hospitalization, and disability.
The good news is that many falls are avoidable.
Here are 6 tips from the National Institute on Aging to help prevent falls:
Talk with your health care provider about medication side effects
Make your home safer by using night lights, installing grab bars in the bathroom, and securing carpet to the floors
Stand up slowly to avoid dizziness
Do strength and balance exercises
Get your vision and hearing checked regularly
Use a cane or walker if you need more stability
For more information on fall prevention, CLICK HERE.